Living in Land Park



Land Park is one of Sacramento's oldest and most historic neighborhoods. Centered by William Land Park, the community is located just south of downtown Sacramento. Its architecturally distinctive vintage homes, large shade trees, historic acorn streetlights, and treasured local businesses make Land Park among the most desirable neighborhoods in which to live. (www.LandPark.org)
Land Park is a vibrant, interesting neighborhood filled with many activities and interests. From The Sacramento, Funderland, and Fairytale Town to the beautiful parks and new Land Park farmers market, Land Park is a great place to call home.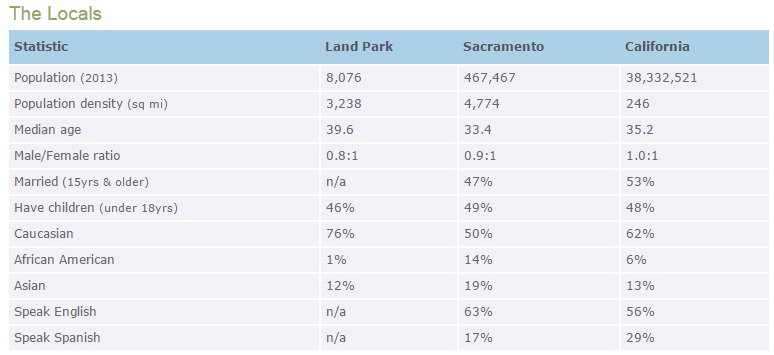 Do you need a realtor to help sell your Land Park home for the most amount of money and fast? Call me today or visit www.PatriciaWebbHomes.com to your homes value FREE

If you are looking for homes for sale in Land Park contact me today or start your search now!

("The Locals" infromation provided by: www.AreaVibes.com)