Living in Land Park

Fairytale Town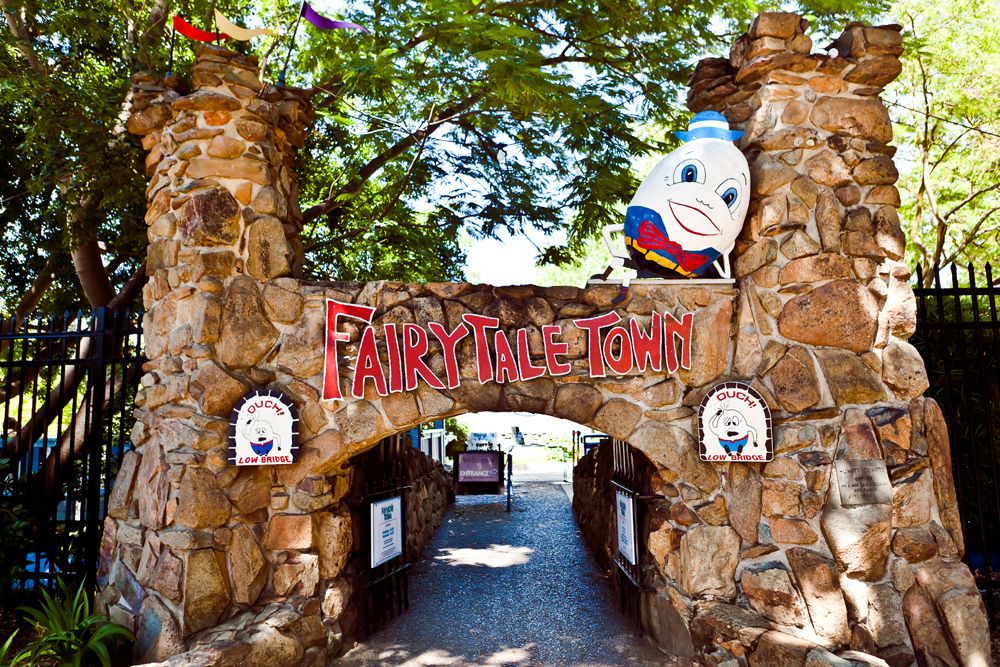 Let your imagination run wild at Fairytale Town, a 2.5-acre children's play park and outdoor children's museum that brings fairytales and nursery rhymes to life! Located in William Land Park in Sacramento, Fairytale Town has delighted millions of guests, inspiring imagination, creativity and literacy since it opened in 1959. Over 25 bright and colorful play sets give young children a backdrop to act out their favorite stories, to encourage creative discovery, and to exercise their minds and bodies on child-friendly slides throughout the lush grounds.

Home to a friendly menagerie of animals from the pages of favorite children's stories, children can meet Peter Rabbit at Mr. McGregor's Garden and see the sheep that Mary brought to school one day. Small gardeners can help water seasonal vegetable beds and seek out a sprouting alphabet of exotic plants. Small adventurers can join Robin Hood's band of Merry Men in Sherwood Forest's extensive play fort. Children can go down Jack's Beanstalk, ride in Cinderella's carriage, and burn off extra energy walking on The Crooked Mile, a favorite play structure for many generations.

King Arthur's Castle has been the place for unforgettable birthday parties for three generations. Annual memberships make it easy for today's families to make Fairytale Town part of their lives, with free admission and park discounts for twelve whole months.

Year-round special events, theater performances and educational programming celebrate holidays, introduce multicultural themes, promote literacy and offer creative experiences to thousands of visitors.
*information provided by: http://www.fairytaletown.org/about/ *
If you are looking for homes for sale in Land Park or are thinking about selling your home in Land Park give me a call today at 916.541.6860